Payment Options:
Online: Paying for courses is super simple online, just click pay now and follow the instructions you dont even need a PayPal account jut follow instructions for pay by card
Cash for dropin and courses are payable on the start date

Refunds
I can only offer a full refund if the selected course is fully booked on receipt of payment.
No refunds or transfer of classes to another term for students who are unable to complete their course or were unable to attend the classes due to illness, work, holidays, family or other reasons. However please read the missed class details below on what can be done within that term.

Missed classes
Payment for classes is for the term booked and isn't exchangeable or transferable to other terms. Any missed classes can be made up within the term by attending one of the other classes on offer (perhaps at another location).

Teacher availability
If for any reason I can not make a class due to an emergency I will contact via the details submitted on your forms at the first available moment and in advance of the class start time. A catch up class will be offered or I will allow the class to be transferred to the next term if you can not make either a refund for the class will be given.






Powered by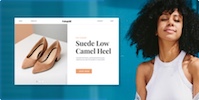 Create your own unique website with customizable templates.